Ilsa Burns here:
Are you like I used to be?
feel tired all the time,
have trouble focusing, 
lose patience pretty easily,
feel unmotivated,
have all kinds of digestive issues,
watch your blood sugar rise to scary levels,
experience daily (and nightly!) aches and pains,
find it impossible to lose any excess weight. (although that was not a problem in your younger years…),
not have enough energy to do what you want to do,
worry about keeping up with your grandchildren, 
worry about becoming a burden to your family,
watch the older folks in your life end up in nursing homes because they could not take care of themselves,
afraid of getting Alzheimer's,
afraid of getting diabetes or pre-diabetes, 
assume that if your family members suffer(ed) from chronic diseases, then that's your future, too,
think that all this is just the way that the elderly in this day and age end up?
I am a baby boomer who has watched, over the years, older friends and family members suffer from chronic diseases and decline, assuming that unenviable fate would be my own. I also dreaded other possibilities: would I be one of the many millions affected by Alzheimer's or dementia? Would I also lose my ability to be mobile? Would my daily blood sugar begin to rise to dangerous levels? Would I lose my independence? How would the last years of my life play out?
Are you interested in having a different future for yourself, with less fear about your health outcomes, while having more confidence in your ability to have a longer "health-span"? I mean, really now, would you want to live longer but have little independence and more reliance on others to take care of your basic needs? Instead, you could be in control of your own health and wellness.
After teaching adults in continuing education, colleges and universities for over 30 years, I soon realized that, with that teaching experience and by attending and becoming certified by the Institute of Integrative Nutrition and by Kresser Institute's ADAPT Health Coach Training Program, I could help others achieve desired and sustainable changes in their health. I have since supported folks of all ages in making changes to their health and wellness—changes that they hadn't succeeded in making on their own. 
The thought of dancing at my grandchildren's weddings, in possibly 20-25 years, is what propels me forward. Facilitating my clients' discovering their own reasons for making dietary or behavior changes is what I do best.
Change is hard, and the research shows that we can't do it alone. People who have support make the most sustainable changes in their diet and behavior.
Click the button for a free, no obligation, coaching consultation. Are you ready for painless change, one baby-step at a time?

---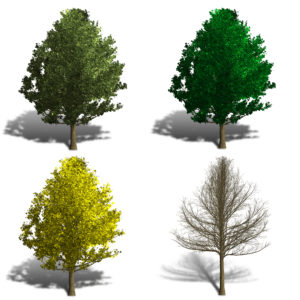 Why the gingko?
I love the gingko tree and its leaves for their appearance and symbolic meaning. The oldest tree on earth, unchanged for over 200 million (!) years, it is revered for its beauty and longevity. The most resilient of all trees, it is the only species to have survived the atomic bombing of Hiroshima in 1945. As we humans live longer, it is our own resilience and strength that will propel us forward, to greater health and contentment.