14 Strategies for Living Longer and Better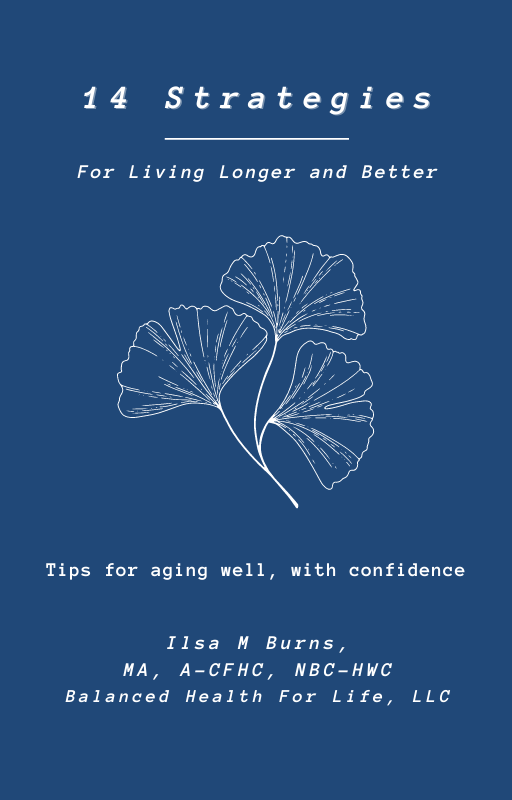 Are you thinking ahead to your retirement and wondering how on earth you'll be able to maintain or even improve your health as you age?
Would you prefer to enjoy your retirement without having to worry about your risk for chronic disease?
Click below to get my free guide that is full of tips for you on how to age well.
I promise not to bombard your inbox, but I will be sending out notices each time I write another post, which will keep you up to date on all the health & wellness topics that concern us as we age.